VW Volkswagen Caddy 2021+ Onwards Front Seat Covers
VW Volkswagen Caddy 2021+ Onwards Front Seat Covers - ProtectAVan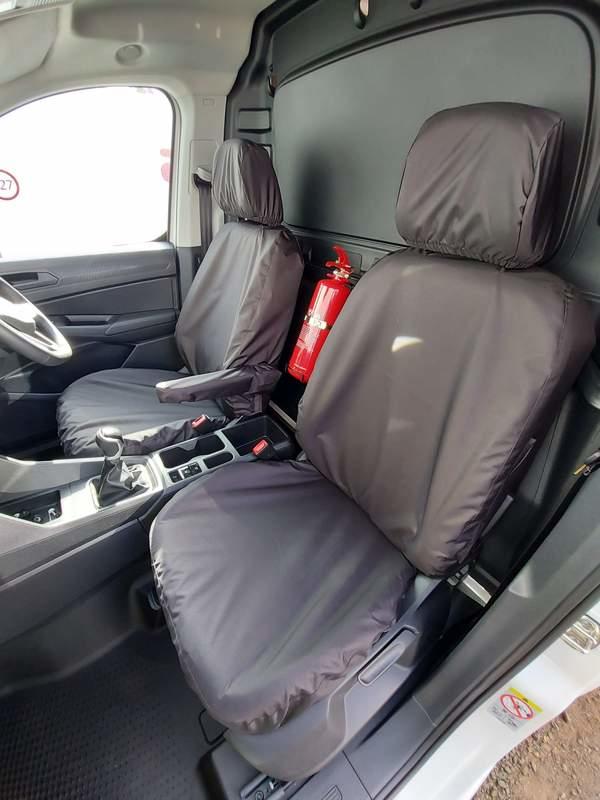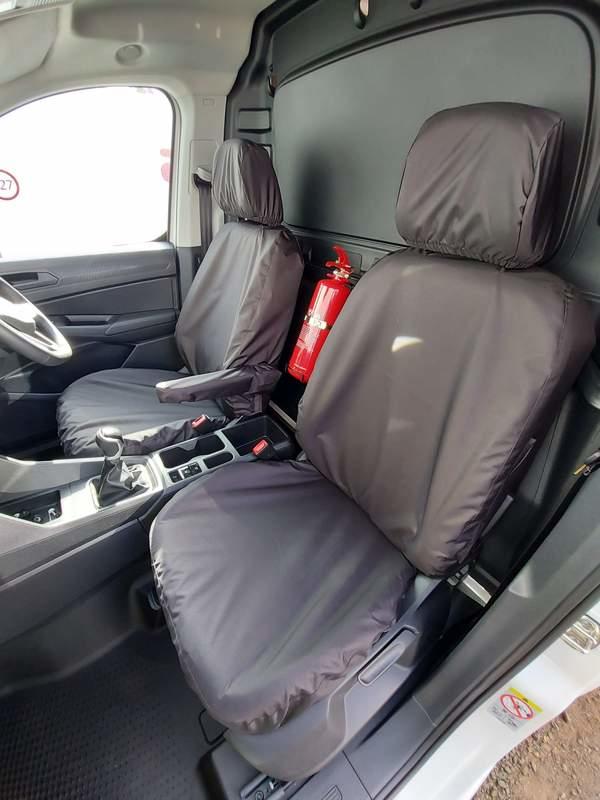 VW Volkswagen Caddy 2021+ Onwards Front Seat Covers - ProtectAVan
---
---
Product details
Tailored and waterproof covers to fit the Volkswagen VW Caddy 2021+
These are made in the UK at our workshop. They are 100% waterproof so are ideal for saving your car seats not just from wear and tear but also from oil, grease, drink and food stains, dog hairs and general grime.
The protective covers are tailored specifically to the Caddy's seats, they do not fit any other vehicle The covers have elasticated hems around the seat squab and have full backs. There are also elasticated straps with click-shut buckles underneath to keep the cover properly in place so they are easy to fit and remove and they fit well. Separate covers for the headrests are included and the cover has a Velcro flap to allow for fitment around the non-removable headrests. The front pair of seat covers have openings for where seat-mounted airbags are fitted. There is a wide tube pouch in the angle of the seat to tension and shape the cover to the seat. There are armrests openings and two armrest covers included.
The material is a hard-wearing 100% waterproof polyurethane coated 600 Denier Polyester which is a durable and quality textile with a slightly textured finish for comfort.