Mercedes Sprinter (2018+) Van Tailored & Waterproof Front Seat Covers
Mercedes Sprinter (2018+) Van Tailored & Waterproof Front Seat Covers - ProtectAVan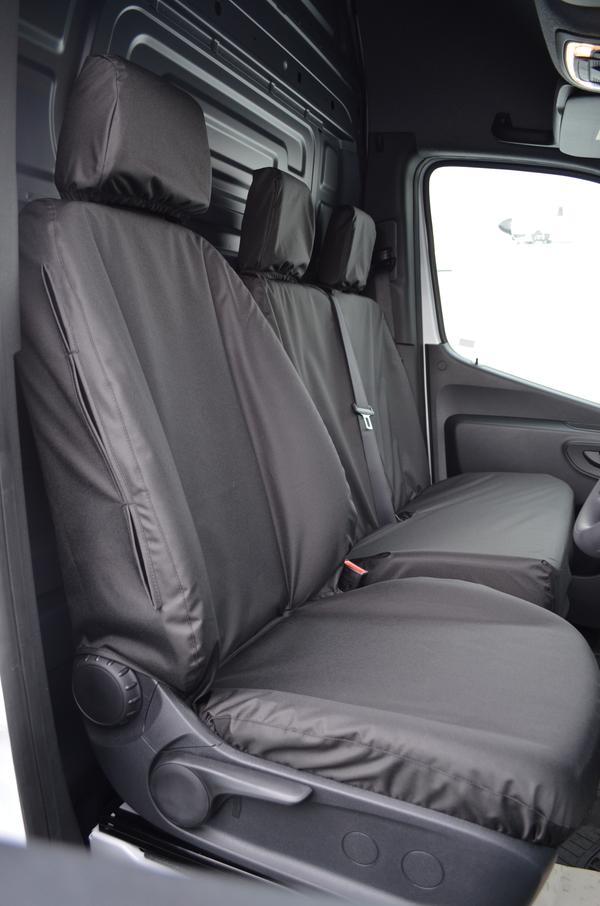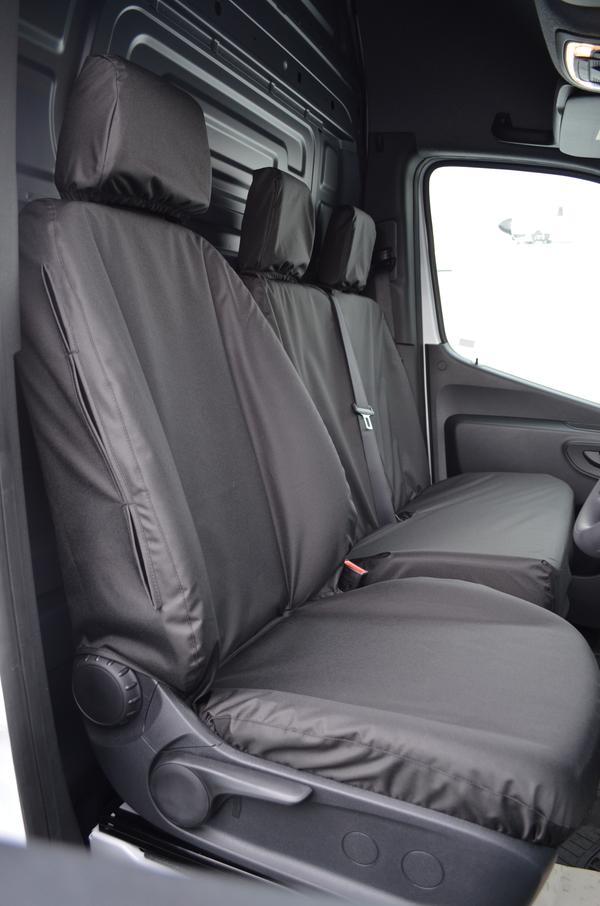 Mercedes Sprinter (2018+) Van Tailored & Waterproof Front Seat Covers - ProtectAVan
---
---
Product details
Tailored seat covers for the Mercedes Sprinter (2018+)
Made in the UK at our workshop these covers are 100% waterproof so are ideal for saving your car seats not just from wear and tear but also from oil, grease, drink and food stains, dog hairs and general grime. 
The covers are properly tailored to the Sprinter's seats. The covers have separate head-rest covers from the main seat covers.  They have elasticated hems around the seat squabs. The back of both seats are fully covered. 
The driver's seat has a pouch with soft tubing is provided for locating in the angle of the seat to keep the cover properly in place.
The double passenger seat has a central zip down the front to allow the 3-point seat belt to function as intended. The seat squab cover is a separate cover to allow access to the section of the under-seat storage space.
Our reputation is built on quality so the material is a hard-wearing 100% Waterproof 600 Denier Polyester which is a durable and quality textile with a slightly textured surface for comfort. For strength and a neat finish all edging is bound and seams are top stitched.